Movember Awareness Month
This month, instead of promoting our schools, we would like to use our voice and this space to discuss a difficult topic.
Movember is a global movement to raise awareness about men's health issues and suicide prevention. The results of poor mental health can be deadly. Globally, a man dies every minute from suicide. In Thailand, they are 6 times more likely to die from suicide than women.
Be kind, be strong, be supportive. Make a diference in someone's life today. Get the help you need. ex.movember.com
Promo
November Offers
Level up your language skills!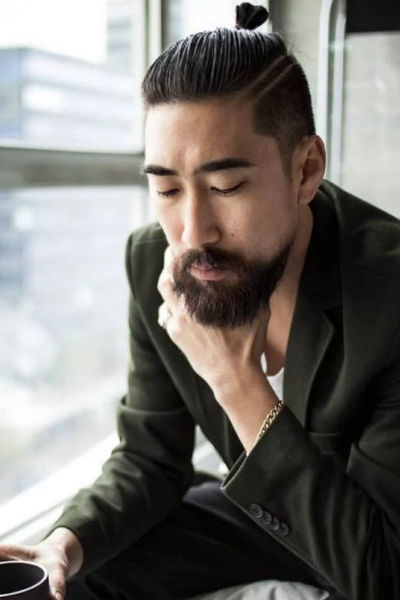 Forever promotions
At Modulo, we reward you for being one of our students.
Free trial lessons. Payment with no interest rates. Loyalty program. The longer you study with us, the more you get in return!
Free assessments
Make an appointment today, It's free! We offer free one-on-one assessments, done by our skilled and experienced teachers. They will be able to determine your level, and give you advice on your strengths and weaknesses.
0% interest
Our financial plans are very flexible and have no interest rate! Everyone can join us and improve their skills thanks to this great and very affordable offer. Contact us for more info!
Fidelity rewards
Are you currently a student at Modulo? We will offer you an extra discount on your next lesson package. Your friends, colleagues and family members are eligible, too!
Friends help friends
If someone you know is interested in studying with Modulo, we'll give both of you discounts and/or free lessons! A friend of yours studies with us? Let us know, and you'll both earn rewards.
6 Languages, 1 School
Contactez nous pour une démo ou évaluation gratuite
Modulo Live est une école de langue virtuelle haut de gamme. Nous n'enseignons pas seulement les langues, nous enseignons à des gens. Ce que vous désirez et ce dont vous avez besoin est toujours au coeur de tout ce que nous faisons. Aucune autre école ne peut vous offrir le même contenu personnalisé de grande qualité qui nous a rendu célèbres. C'est ce qui fait de nous les leaders dans l'enseignement des langues en Thaïlande.
Book a Free Trial
"Very good teachers! I like them so much.
Modulo is the best!"

Carrot

English for teens - Teacher Josh
"The best language school ever!
Highly recommended."

Dr. Aey

IELTS and Medical English
"อาจารย์สอนดีมากค่ะ มีเกมส์ให้เล่นไม่เบื่่อเลยค่ะ ได้เรียนกับอาจารย์หลายท่าน แต่ละท่านมีเทคนิคการสอนแบบเฉพาะ และได้ฟังสำเนียงแบบทั้งอังกฤษ และอเมริกัน สถานที่ก็สะอาด สะดวกสบาย น้องพนักงานดูแลเป็นอย่างดี คอยถามเรื่องfeedback ตลอดเวลา รู้สึกประทับใจทุกอย่างเลยค่ะ"

Fon & Fluke

English for daily life